Irrigation Association's Quarterly Magazine, Irrigation Today, devoted to Evapotranspiration
<< back to releases
In keeping with the Irrigation Association's mission to promote efficient irrigation, the first issue of their quarterly publication, Irrigation Today, is devoted to Evapotranspiration.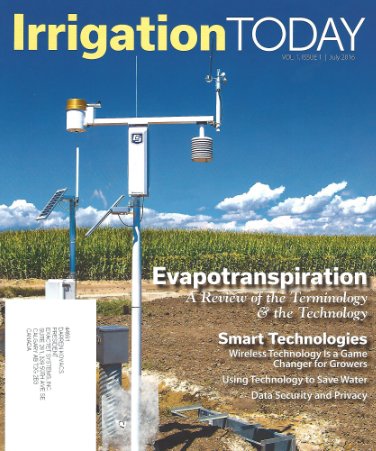 As the CEO of the Irrigation Association, Deborah Hamlin points out, Evapotranspiration (or ET) "is a concept embedded in everything we do, yet it's still difficult for some (within the industry) to understand". ET is essential to developing efficient irrigation schedules. To determine how long and how often to irrigate efficiently, it is critical to know how much water has left the landscape over a given period through evaporation and plant 'transpiration'.
For ExactET Evapotranspiration is in their DNA. "Evapotranspiration is at the core of everything we do" says ExactET CEO, Graham Duffy. " Today we are Canada's leader in ET-based irrigation. Through ET we have been able to deliver over 3 BILLION litres of water savings to our many Canadian clients".