Our Water Management Weather Stations
ExactET owns and/or operates specialized ET Monitoring Weather Stations strategically located in major urban centers from BC to Quebec. These weather stations are specifically designed for outdoor water management and are manufactured by the world leader in meteorological monitoring, Campbell Scientific Inc.
Garbage-In, Garbage-Out Principle
THE MORE ACCURATE AND RELIABLE THE WEATHER DATA, THE HEALTHIER THE LANDSCAPE AND THE GREATER THE WATER SAVINGS
Most 'Smart' Controllers only use limited weather data from low-end sensors and/or extrapolate weather from free weather sources. More concerning though, 'Smart' Controllers don't use Measurable Effective Rainfall – i.e. most use a low-end rain sensor which, for example, does not discern the difference between a long, steady soaking rain event and a very short, intense micro-burst.
For measuring moisture loss we use True ET (evapotranspiration) – the Irrigation Association endorsed ASCE formula for calculating moisture loss from evaporation and plant transpiration. True ET takes into account: temperature; relative humidity; wind; and, solar radiation.
For measuring moisture gain we use Measurable Effective Rainfall – i.e. rainfall that is absorbed by the soil and is useful to the plants (discounting run-off).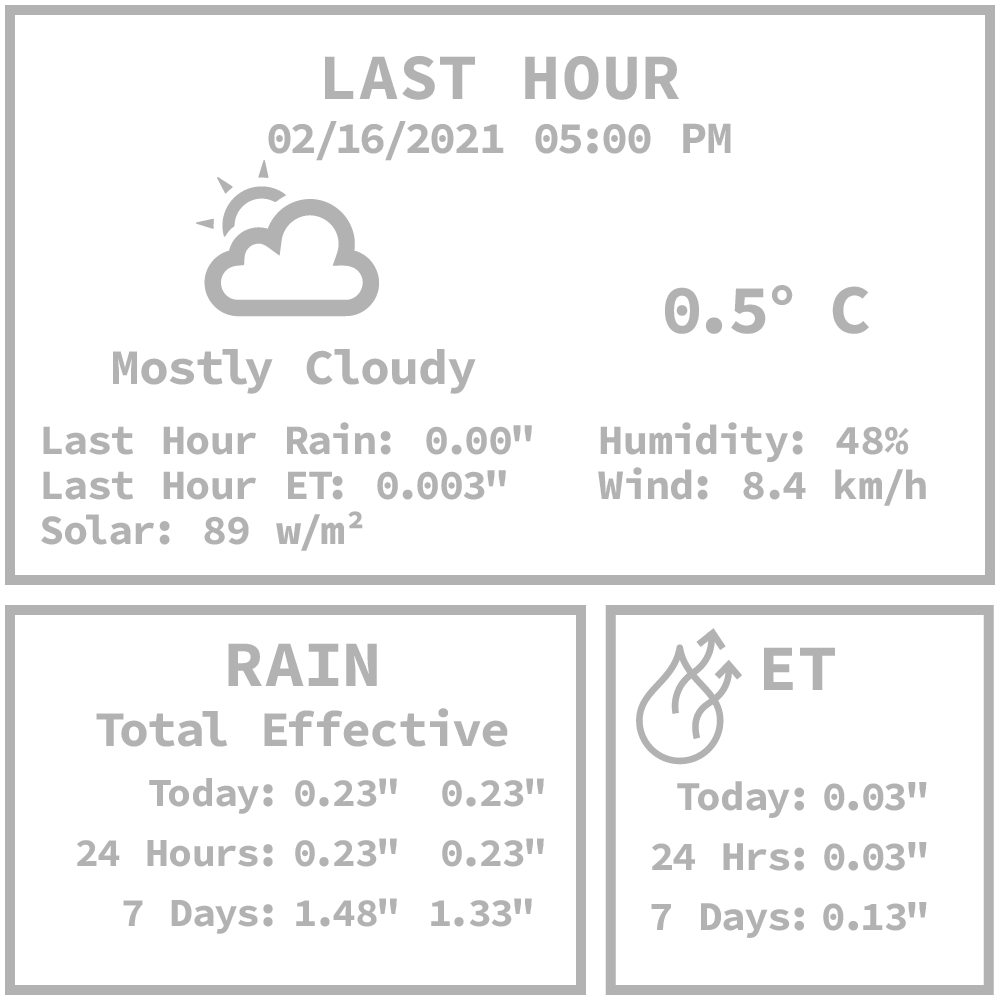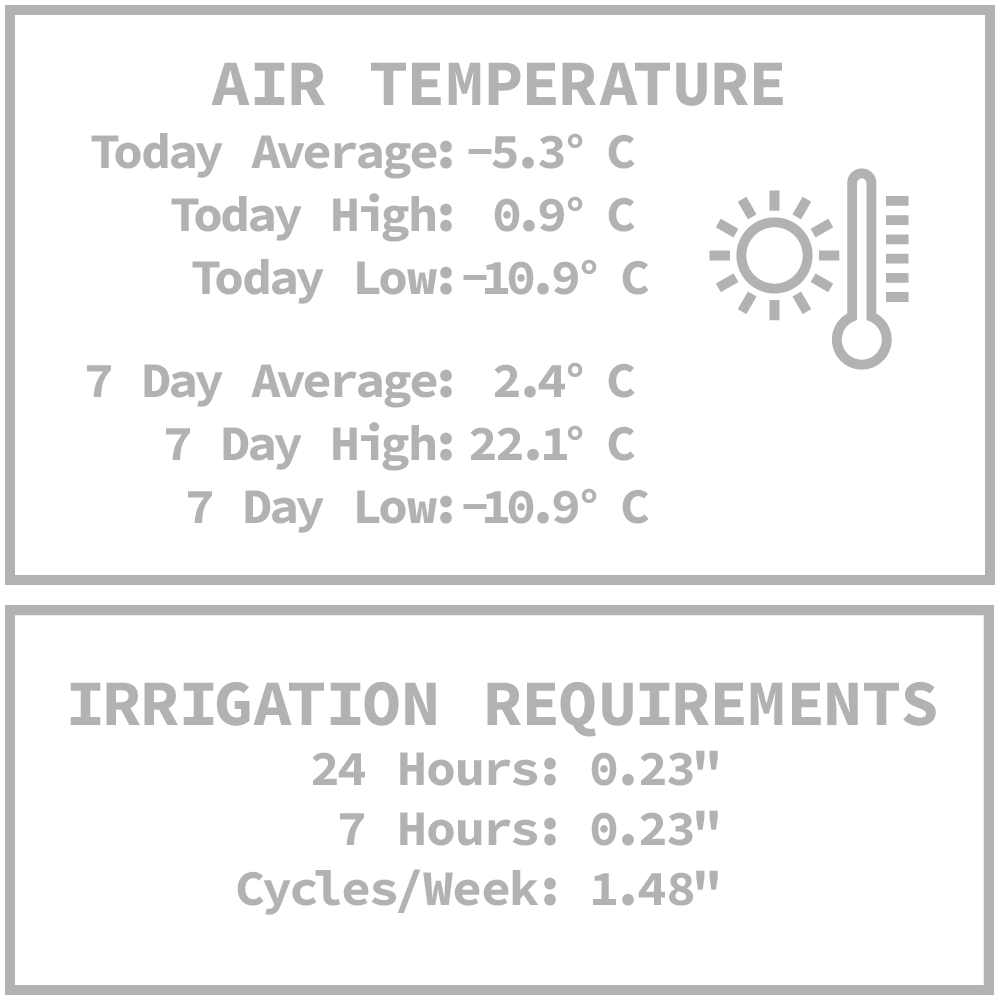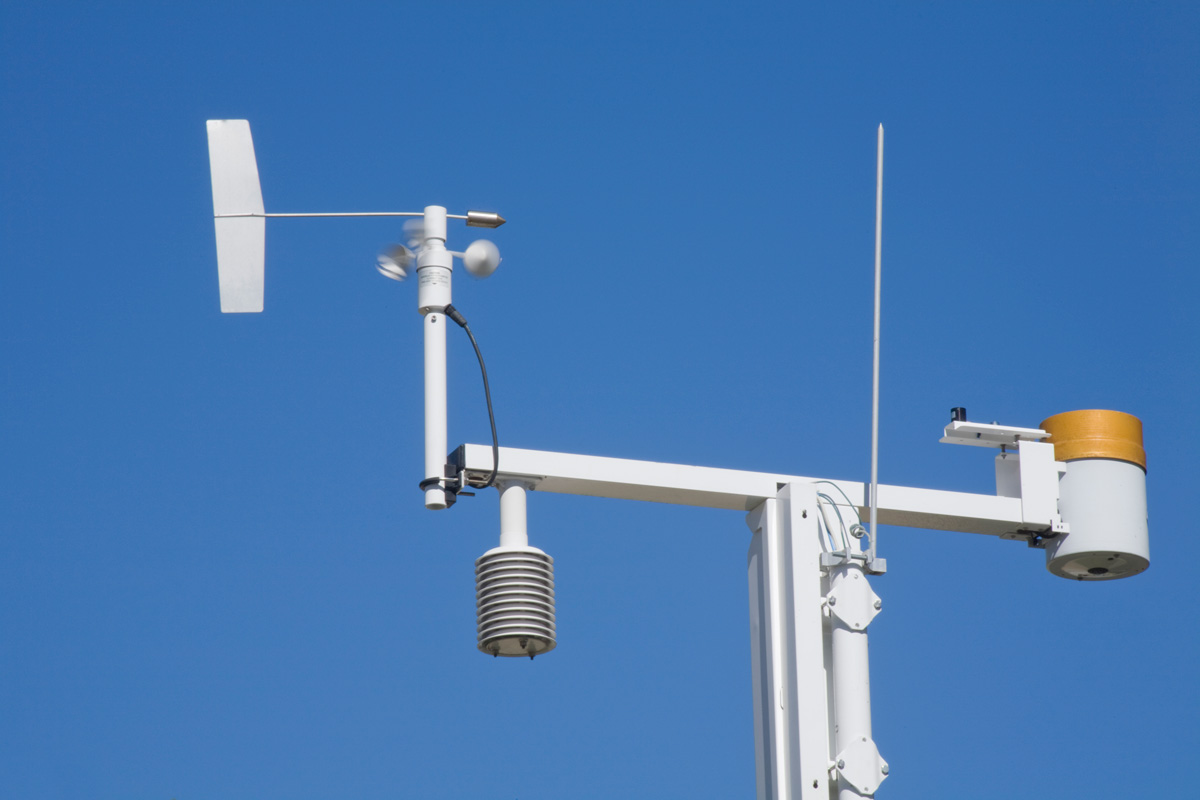 WIND DIRECTION
Wind Direction is measured by a potentiameter. The direction does not factor into the calculation of ET.
WIND SPEED
Wind Speed is measured using 3-cup anemometers and can measure wind speeds of up to 175 km/h. Wind increases the rate of evaporation – more wind means faster drying.
AIR TEMPERATURE
This sensor measures temperature from -35 *C to +50 * C and is mounted in a Plate Gill Radiation Shield allowing air to pass freely through the shields, keeping the probe at or near ambient temperature.
RELATIVE HUMIDITY
This sensor is mounted in a Plate Gill Radiation Shield at a predetermined height above irrigated cut grass. Relative Humidity (RH) is the ratio of the amount of water in the air at a given temperature to the maximum amount it could hold at that temperature – a key factor in determining the level of evaporation and plant transpiration.
PRECIPITATION
Rainfall is measured using a tipping bucket mechanism to measure actual and effective rainfall. We measure effective rainfall and use it to determine the watering schedule. Not all rain is effective rain – rain that falls too quickly will run off before reaching the root zone. Simple Rain Switches only use a rain shut-off technology – simply shutting off watering when it rains.
SOLAR RADIATION
Solar radiation, or pyranometer, measures the energy imparted by the sun – a key factor in determining the level of evaporation
Our Canadian Weather Network